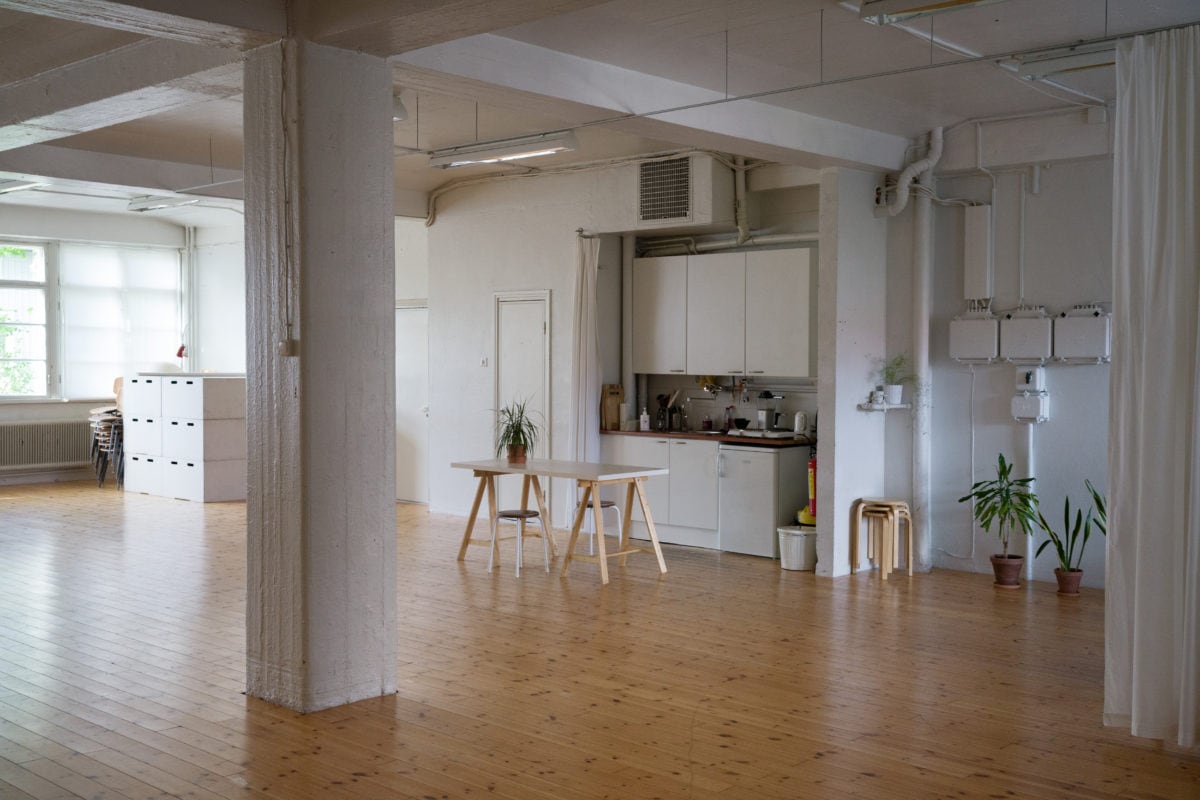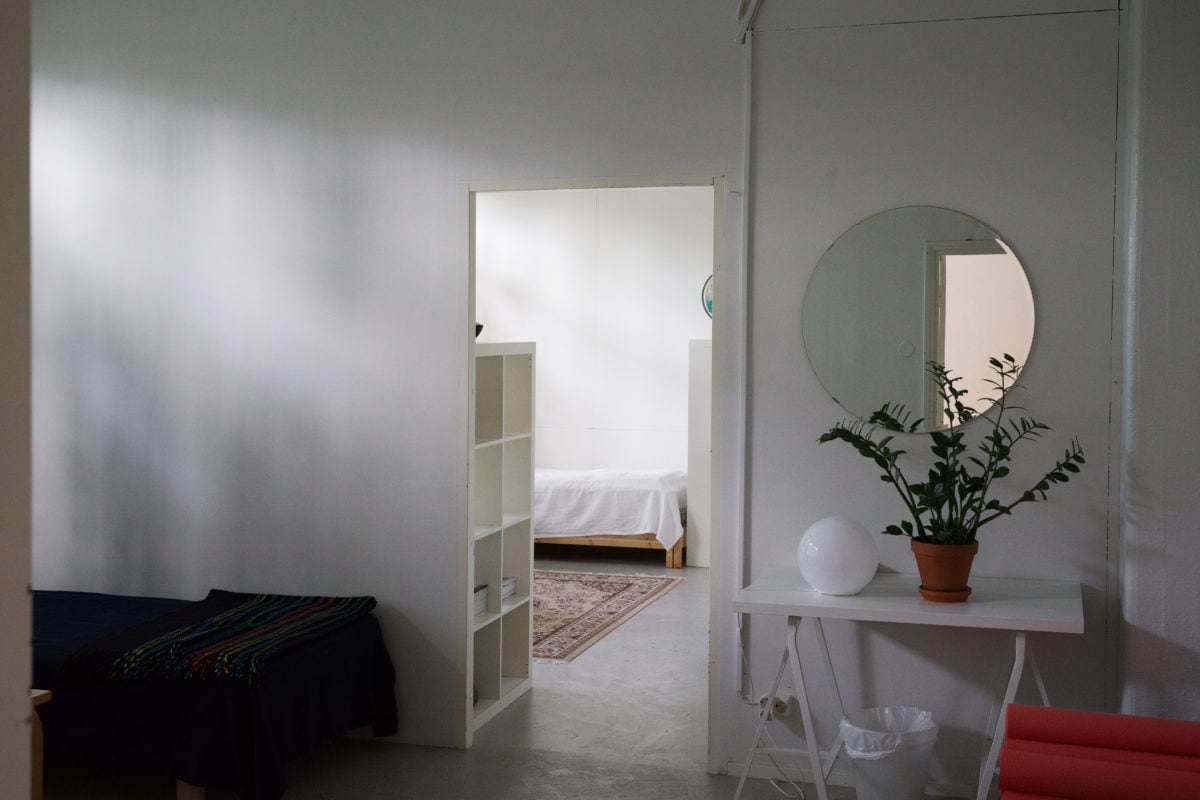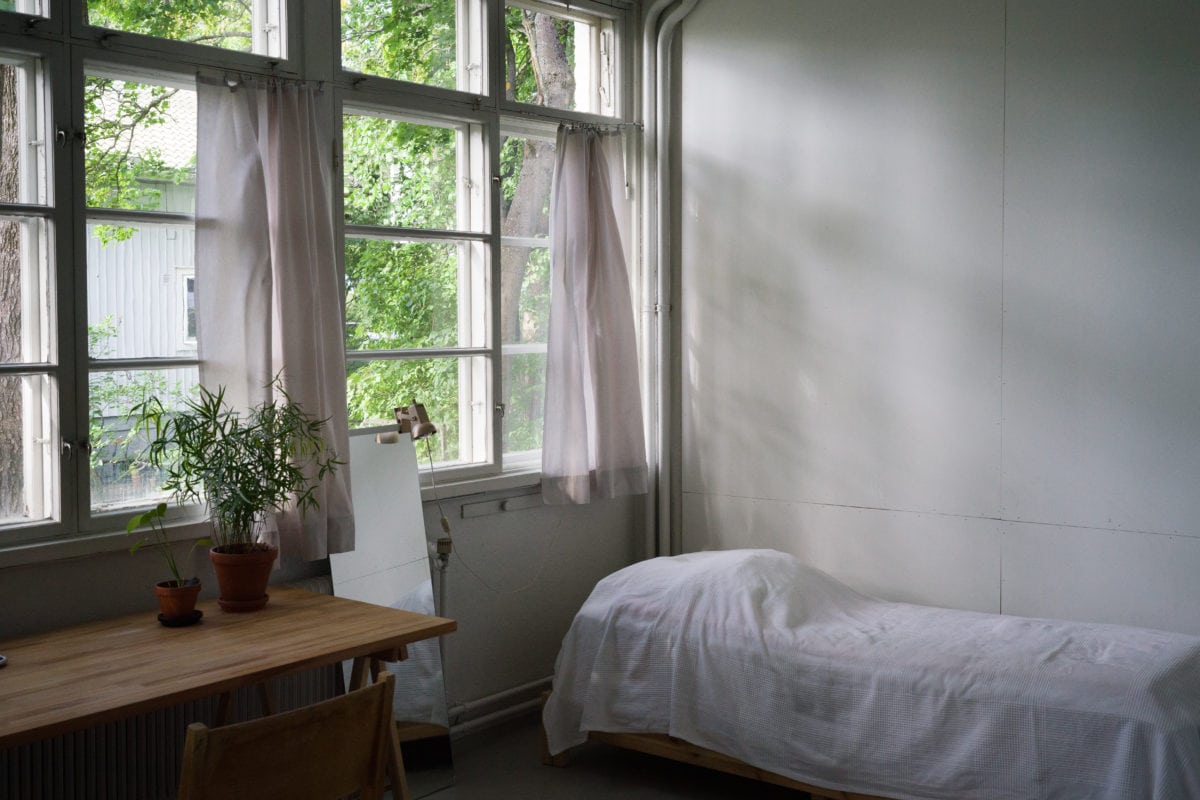 Residenssi
Ehkä-tuotannon ylläpitämä Nykytaidetila Kutomo on vuodesta 2011 lähtien toiminut ympärivuotisena tanssi- ja esitystaiteen taiteilijaresidenssinä yksittäisille taiteilijoille ja taiteilijaryhmille. Residenssiä on kiitelty rauhallisesta ja uutta avaavasta ilmapiiristä, joka mahdollistaa taiteelliseen työskentelyyn syventymisen ilman painetta välittömästä lopputulemasta. Yksittäisen residenssin keskimääräinen kesto on 1-3 viikkoa sisältäen taiteilijalle tai työryhmälle ilmaisen työtilan ja asuintilat Kutomolla. Residenssiin hakeminen tapahtuu pääasiallisesti vuosittaisen avoimen haun kautta.
Työskentelytilojen lisäksi Kutomon studioista 1 ja 2 löytyy huoneet majoittumiseen, keittiöt, oleskelutilat ja wc:t. Studio 1 puolella on myös suihkutila sekä pyykinpesumahdollisuus. Residenssitaiteilijat saavat Kutomolta käyttöönsä lakanat ja pyyhkeet, ja keittiöt on hyvin varusteltu ruuan valmistusta ajatellen. Molemmissa studioissa on äänentoistolaitteet ja tarvittaessa myös Kutomon muu tekniikka on residenssitaiteilijoiden käytettävissä.
Residency
Since 2011, Ehkä-production's Contemporary Art Space Kutomo has been run as a year-round dance and performance residency for individual artists and groups. The residency has been praised for its peaceful and open atmosphere, which allows artists to focus on their process without an immediate pressure to show completed work. A single residency lasts 1-3 weeks on average, and it includes a free work space and accommodation at Kutomo. Applying to the residency is done mostly through the annual open call.
In addition to work spaces, Kutomo's Studios 1 and 2 come with rooms for accommodation, kitchens, common areas and toilets. Studio 1 also includes a shower and the possibility to do laundry. Resident artists are provided with bedding and towels, and the kitchens are well equipped for cooking. Both studios come with a dedicated sound system, and Kutomo's other technical equipment is also at the resident artist's disposal if required.