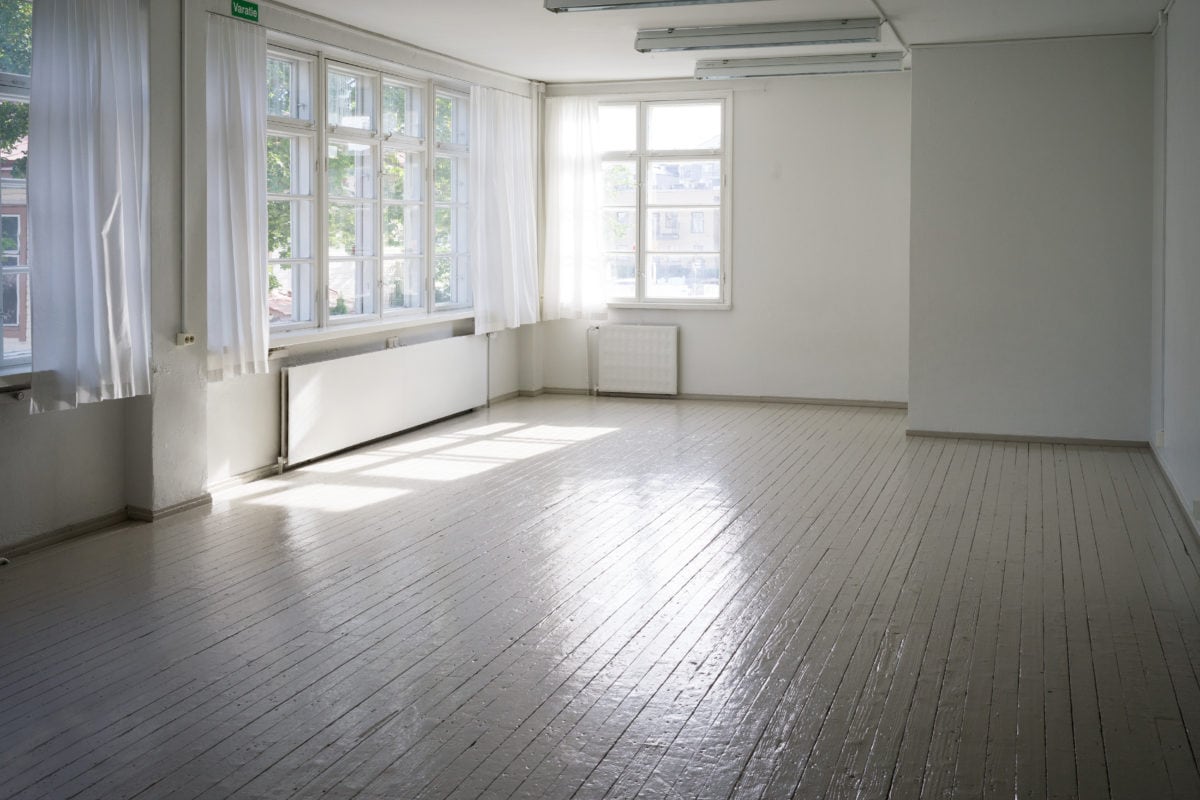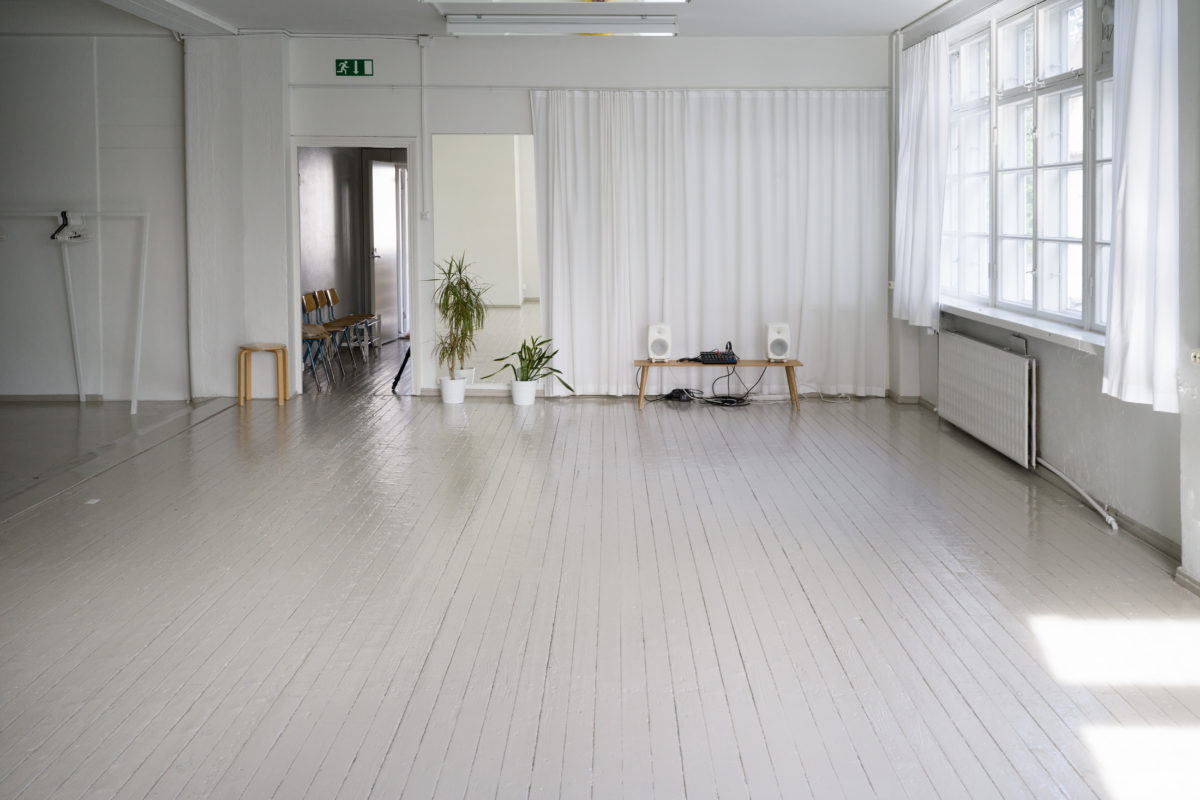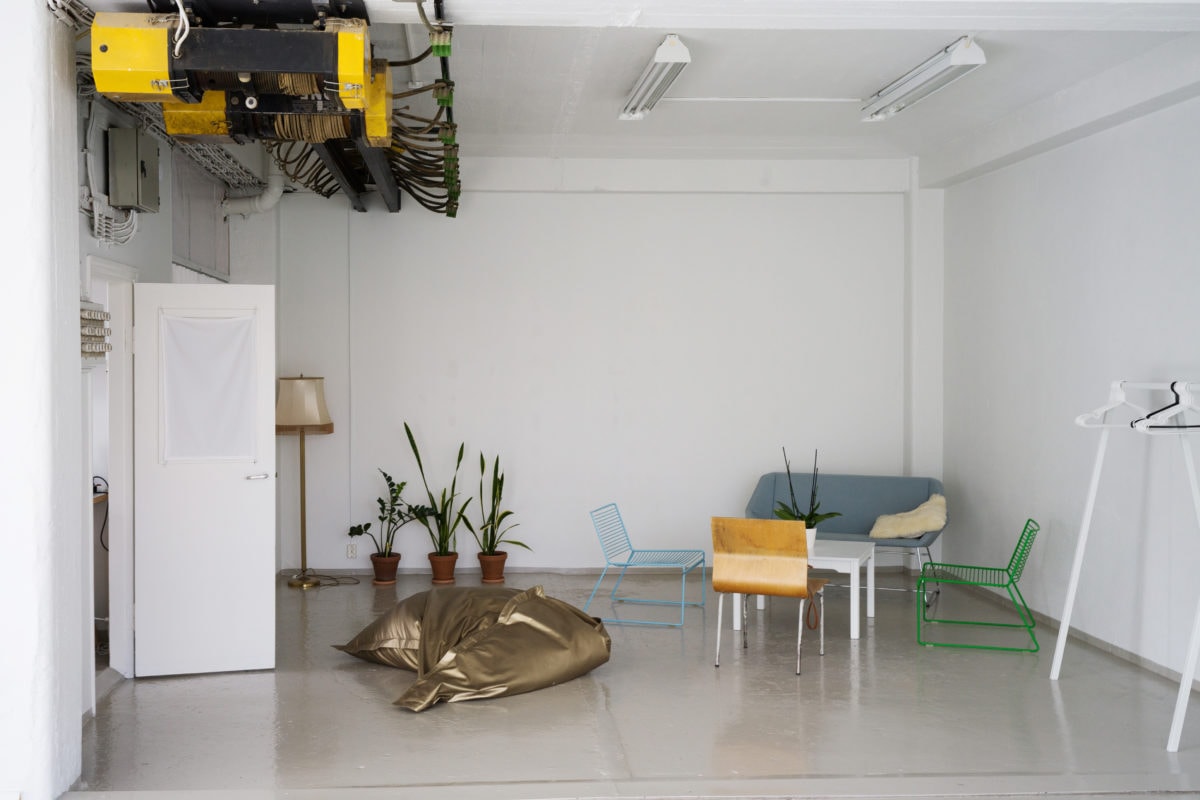 Studio 2
Nykytaidetila Kutomon Studio 2 on esitys- ja työskentelytila,  joka soveltuu ja muuntuu monenlaiseen käyttöön. Kooltaan noin 50 neliön valoisassa tilassa on osittain puu- ja osittain kivilattia. Noin 3 metriä korkeaa työtilaa reunustavat kahdelta sivulta ikkunat ja valkoiset kiviseinät. Tilaan ei ole asennettu kiinteitä ripustusrakenteita valo- ja äänitekniikalle, vaan valo- ja muu tekninen rakennus on toistaiseksi ratkaistu muilla keinoin.
Työtilan lisäksi studiosta löytyy taiteilijoiden residenssihuone, keittiö, Ehkä-tuotannon toimisto ja pieni varastotila.
Studio 2 on ympärivuotisessa käytössä esitysten ja tapahtumien näyttämönä, työpajojen ja säännöllisen opetustoiminnan paikkana sekä residenssi-, työskentely- ja kokoustilana.
Studio 2
Studio 2 at Contemporary Art Space Kutomo is a versatile performance and workspace with the possibility of easily transforming to fit the demands of many different uses. The studio is well-lit and approximately 50 square meters in size. Its floor is partly wood and partly stone. The three-meter-high room is bordered by windows on two sides and white stone walls. The space does not have fixed rigging points for light and sound, and the setting up of tech has so far been dealt with by other means.
In addition to the workspace, Studio 2 includes a residency room for artists, a kitchen, the Ehkä-production office, and a small store room.
Studio 2 is in use all year round as a stage for performances and events, and as a working space for workshops, classes, residency-related activities, artistic work, and meetings.